CHSS has affiliated community heart support groups which provide ongoing support to people who are living with heart conditions (as well as their family and friends).  What is on offer will vary from group to group.  However, all groups provide support, information and friendship in an informal setting.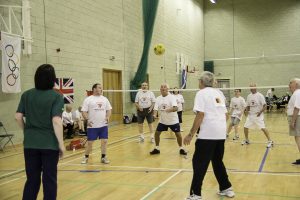 Peer support is good for you 
Attending peer support groups is good for your health. Being part of a group can:
help build confidence
give support and encouragement
offer a chance to meet others to share experiences and knowledge.
How our support groups work
Each group is independent of, but affiliated to CHSS. They are supported through:
a dedicated Community Support Worker
a resource pack on running a group
promotional leaflets
opportunities to fundraise
free insurance cover
a start-up Grant
use of the affiliated to CHSS logo
regular networking.
Variety is the spice of life
No two groups are the same but they do all have two things in common:
 a chance to meet others with a similar health condition
camaraderie and humour
Activities vary to suit members' needs and abilities but can range from chair and yoga-type exercises, relaxation and mindfulness, gym-style exercise, swimming, bowling, badminton, through to health information, guest speakers, regular outings and social events. Some groups have come up with exciting initiatives and events including a garden allotment, a woodworking group, the Olympeak Games and the Heart & Sole Challenge to circumnavigate the globe.
Developing and supporting groups
Community Support Workers help to develop new support groups where needed. We can also affiliate existing groups that meet our affiliation criteria which includes:
the majority of members are living with chest, heart or stroke illness
to uphold CHSS values such as improving quality of life and promoting a healthy lifestyle
to have a valid constitution, a working committee and bank account
to inform CHSS in good time of any difficulties.
Contact us for more information if you are interested in getting our support for your groups. Please do also contact us before visiting any group for the first time.
New Groups
CHSS work with local communities to help establish new groups and you can find out what is on offer to new groups by reading the Benefits of Affiliation and Start-up Grant Policy Anyone interested in speaking to the team about setting up a new group complete the contact form.
Back to top
Cardiac & Respiratory Support Service
The aim of the Cardiac & Respiratory Support Service is to support patients and carers with the social impact of heart failure who are living in the community.
The Heart Failure Support Coordinators, assisted by volunteers, offer companionship, information and support to enable patients to be socially active. The service is presently only accessible to individuals in Lothian, Lanarkshire, Greater Glasgow & Clyde and the Western Isles and is linked with local cardiac support groups, NHS services and other local voluntary agencies.
Back to top