Glenlivet 10K
'The Most Beautiful Run in Scotland...'
Sunday April 8th 2018
Thank You!
A sincere thank you to the 697 runners who entered the 2018 Glenlivet 10K event and to all our amazing volunteers and event supporters who made the event such a brilliant day! The 2018 event has raised over £19,000 already to help people with life-changing health conditions – a truly fantastic amount which will make a real difference to people's quality of life. Check out the great photos from the day and the results on the website links above
The 10th anniversary Glenlivet 10K will take place on Sunday April 7th 2019 and registration will be open on December 1st 2018 – don't miss this very special event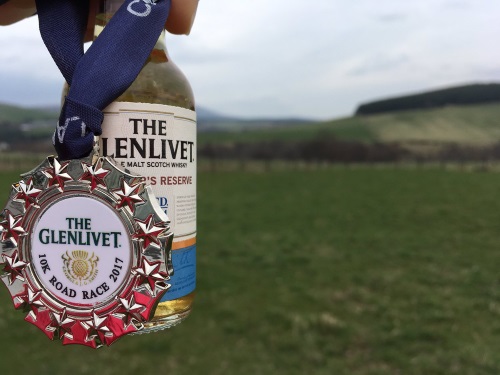 Come and feel the spirit of the glen…
CHSS welcome everyone to take part in this simply fantastic running event set in the sublime and picturesque landscape of Glenlivet in the heart of the Cairngorms National Park.
The event is based at the legendary Glenlivet distillery with superb hospitality and quality event organisation throughout.
Runners and Joggers of all levels are very welcome and by taking part you are directly supporting those affected by chest, heart and stroke illness.
Award Winning 10k
Chest Heart & Stroke Scotland were absolutely delighted that the Glenlivet 10K was nominated in the 'UK Running Awards' 2016 and are very grateful indeed to everyone who voted for the event. It was just fantastic when the event came 3rd in the 'Best UK 10K Road Race' category and was the highest placed Scottish running event on the night. Our sincere thanks go to all runners, supporters, partners and the local community for making the Glenlivet 10K the best race in Scotland!