The Culloden Run
The Most Historic Runs in Scotland
Sunday 27th October 2019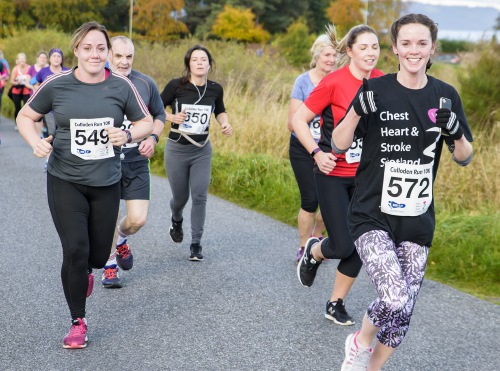 Based at the historic NTS Culloden Battlefield Visitor Centre:
• 'The Culloden Run 17.46k' is a testing challenge over a 10.83 mile route which passes through stunning scenery and by historic landmarks; Culloden Battlefield, Clava Cairns, River Nairn and the awesome River Nairn Viaduct – can you 'battle' round the course?
• 'The Culloden 10K' is an exciting, fast, mostly flat route which passes around the quiet perimeter roads of Culloden Battlefield
Register – 27th October 2019
Trusted Partnership
The Culloden Run 17.46k and the Culloden 10K are events devised by leading charity Chest Heart & Stroke Scotland in partnership with the National Trust for Scotland. Recognising the sanctity and historic status of the battlefield the running routes will have no impact or presence on or near the actual battlefield site or associated monuments.