Cross-Party Group Inquiry into high blood pressure in Scotland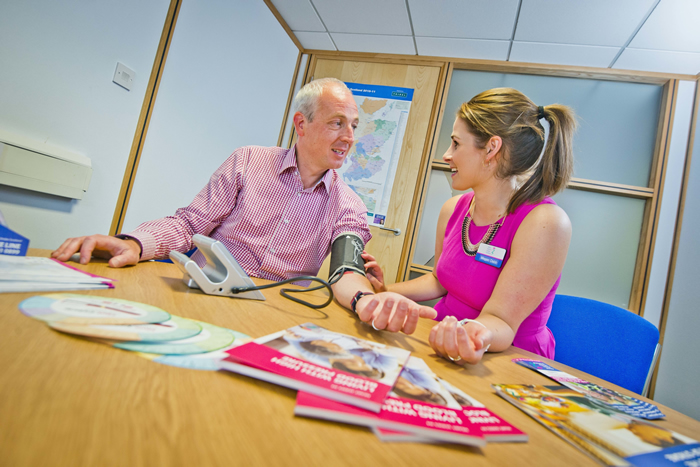 Cross-Party Group Inquiry into high blood pressure in Scotland
The Cross-Party Group (CPG) on Heart Disease and Stroke in the Scottish Parliament is a group made up of MSPs (Members of Scottish Parliament), clinicians, policy staff and people with lived experience of heart disease or stroke.
The group is holding an Inquiry into the prevention, detection, treatment and management of high blood pressure in Scotland.
How will people with high blood pressure be involved?
The Inquiry will gather information from people living with high blood pressure, those who care for someone with the condition, and clinicians and organisations with an interest in high blood pressure services in Scotland.
To ensure that a broad range of experiences from people with high blood pressure will be fed into the Inquiry, the group has drafted a questionnaire to allow people to share their experiences.
Some respondents to the questionnaire will be invited to take part in a discussion at the Scottish Parliament. This will provide an opportunity for them to feed in their opinions on, and discuss in greater depth, some of the issues raised through responses to the questionnaire.
What will be the result?
A report of the findings will be published in January 2019. This will raise awareness of high blood pressure, highlight the issues relating to the prevention, diagnosis, treatment and management of this condition and make clear recommendations to the Scottish Government.
How can I take part?
If you live in Scotland and have ever been told that you have high blood pressure (even if you don't need to take medication to manage this) you can share your views through answering the questions in this survey https://www.quicksurveys.com/s/x4XFz6
If you are a clinician or work for an organisation with an interest in hypertension services in Scotland, you can feed in your views through this survey https://www.quicksurveys.com/s/j9M7Ca
If you have any comments or questions about the inquiry please contact Katherine.Byrne@chss.org.uk
Advice and information
For advice and information about your blood pressure, see the CHSS website at https://www.chss.org.uk/heart-information-and-support/about-your-heart-condition/common-heart-conditions/high-blood-pressure/ or contact our Advice Line on 0808 801 0899.