Our Health Promotion Scheme supports workplaces in Scotland to improve employee health and wellbeing. Our wellness events advise staff on their individual risk factors and healthy living for a happier, healthier workforce.
Contact us to discuss your bespoke event and associated costs today.
Get in touch with our Health Promotion Team now 
Phone: 0131 225 6963 | Email: healthpromotion@chss.org.uk
Research shows that a Workplace Health Promotion Scheme can:
Reduce employee absenteeism by an average of 30-40%
Improve work performance by 10%
Increase employee job satisfaction
Achieve a positive return on investment - at least £3 for every £1 invested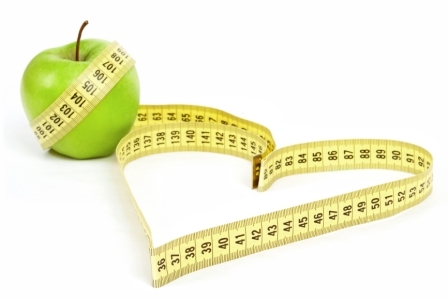 Want a healthier & happier workforce?
Our Health Promotion events can be tailored to suit your business and staff needs, from two to 200 employees.
Investing in the health and well-being of your employees now, will reap great rewards for your business in the future. As the productivity and morale of staff increases, sickness absence and staff turnover should fall.
"The friendly, professional individual health advice provided by Megan, the Health Promotion Specialist, was very well received and the presentation from the guest volunteer speaker was very moving. Thanks CHSS for delivering a really great session!"
---
Our Health Promotion Specialists provide:
---
Johnson Charmichael
"Johnston Carmichael has worked in partnership with Chest Heart & Stroke Scotland (CHSS) for almost two successful years. The health checks and lunch and learn sessions conducted by CHSS across our 11 offices taught our staff how to identify early interception measures which can prevent health issues evolving and assisted symptoms going undetected. Focussing on employees' good health is something Johnston Carmichael strongly supports and CHSS has been key in meeting this objective. At Johnston Carmichael we've endeavoured for nearly two years, to raise both awareness and donations for CHSS as we support the important awareness campaigns and their tailored services they provide to those that have been directly or indirectly affected by heart and lung disease or stroke. We would like to thank CHSS for supporting all of our fundraising activities and have enjoyed our charity partnership with them". Alison MacKenzie, Head of CSR at Johnston Carmichael.
Harper Macleod
"The Health Promotion Specialist at CHSS presented a very informative lunchtime workshop at Harper Macleod LLP as part of our Healthy Working Lives programme. The health and lifestyle messages were delivered in such an engaging and uplifting way that staff left the session motivated to put their new found knowledge into practice and improve their own health and wellbeing. In addition, the one-to-one health checks which included a Blood Pressure screening and a lifestyle assessment were a great way to allow our colleagues to review their own lifestyles choices and to consider ways in which they can make improvements in their health and wellbeing."
Morisons Solicitors
"We have recently had two very successful health promotion days under the care of the wonderful Health Promotion Specialist from CHSS. The individual health checks proved very popular amongst staff and provided a useful opportunity for individuals to assess their own health and wellbeing and any improvements that might be made. In addition to the individual health checks, the Lifestyle Workshop was fascinating. The Health Promotion Specialist's friendly and approachable style was informative and enlightening and hearing from a stoke survivor was truly motivating and moving. This is the second year we have run our annual health promotion days alongside CHSS, and we could not be happier with the success of the events. As a firm we value our staff and their health and wellbeing very highly and the opportunity to offer such events is invaluable. The day created a real buzz amongst the staff who have spoken very highly of the event."
Get in touch with our Health Promotion Team now 
Phone: 0131 225 6963 | Email: healthpromotion@chss.org.uk
For more workplace wellness advice read our Live Better Blog