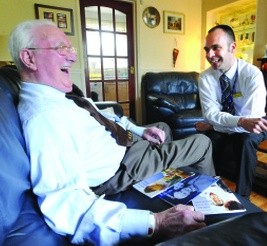 Stroke Innovation awards offer an opportunity to inspire and nurture innovative ideas, and empower stroke practitioners to lead developments and make improvements.
Jointly funded by the Scottish Government and CHSS, applications from nurses and AHPs for stroke-specific projects, for funding up to £5,000, will be considered.
Applications
Applications should reflect one or more of the following themes:
New or novel approaches.
Developments / improvements in practice or services.
Professional team working, or agency partnership working.
Service user involvement.
Enhancement of quality through evaluation processes.
Projects that assist with implementation of the stroke actions from the Better Heart Disease and Stroke Care Action Plan (Scottish Government, 2009) will be given priority.
Applicants must have the support of their line manager and local Stroke Managed Clinical Network.
Not considered under the award are research studies, personal development activities (e.g. to fund a degree module), and funded staff time or sessions.
Further information: